Seven things you should know about Botox
"Botox is the most popular non-surgical cosmetic treatment, with more than 6 million Botox treatments administered each year"- Medical News Today.
Here are a few things you should know about this toxin.
– Botox is the cosmetic form of botulinum toxin.
It is a popular injection that temporarily reduces or eliminates facial fine lines and wrinkles. The most commonly treated areas are frown lines, forehead creases, crow's feet near the eyes. Several other areas have been treated such as thick bands in the neck, thick jaw muscles, lip lines and gummy smiles.
– Botulinum toxin is a purified and diluted substance that us derived from bacteria.
Injections of botulinum toxin block the nerve signals to the muscle in which it was injected. Without a signal, the muscle is not able to contract. The end result is diminished unwanted facial wrinkles or appearance.
A neurotoxin is a substance that alters the structure or function of the nervous system. 
– Botox is typically done on the forehead.
Other places where it can be done are, in between the eyebrows, and around the eyes to temporarily paralyse the muscles around the area so that they do not form wrinkles with expressions.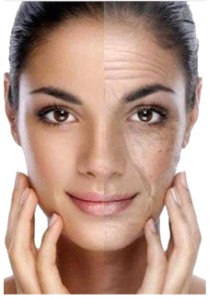 – It is a non-invasive procedure
This means that it does not require any surgery to get it done. It also takes approximately 10 minutes to complete the injections so you can have your Botox injected into your skin during your lunch break.
– There are diets to avoid before taking a Botox injection
Stay away from antioxidants such as multivitamins as well as anticoagulants such as aspirin and ibuprofen before treatment because these drugs prevent blood clotting.
– There is no 'right age' to have the procedure done
The injection can be taken by the old and the young both as a preventative injection and as a corrective one.
– It takes 24-72 hours for the effects of the Botox to kick in.
Full effect of the toxin may be seen between 5-7 days.
To book an appointment for your Botox injection, please click below.
[button title="Reserve Now" link="http://www.secure-booker.com/flawlessskinbyabby/MakeAppointment/Search.aspx" color="theme" large="1″]